Crossing Ibiza – Sardinia  (approx. 10 days)
from 9/11/2023
At the moment, Kriter is in Ibiza and we are planning to sail back to Sardinia in the second week of November. We are happy to welcome you on board for this journey. 
Boarding will be in Ibiza around Nov. 9th, check-out in Sardinia approximately 10 days later. 
Don't miss out on this very special offer!
Please contact us for further information.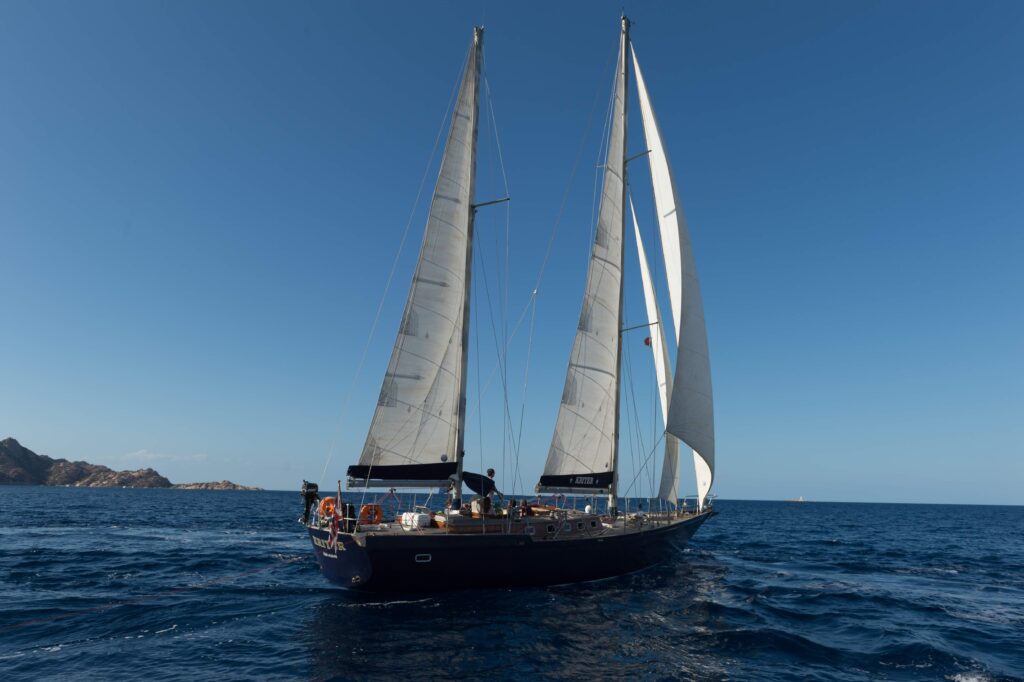 Price: 450 € per person
4 PLACES LEFT